Update // March 20
Grace Family,
We wanted to remind you that our services for this Sunday will not take place on campus but, will be streamed live on Facebook. The service will be streamed at 10:30 am. You can also check the worship service out at http://gracebaptistfamily.com/grace-at-home after the live broadcast. (All of our streaming services during this time will be added to the "Grace at Home" page.)
I want to encourage you to join us live--and please comment and share the video because this will help all of our church family and friends to see it and be able to join us.
Children's Church
We will have Children's Church videos available for you on Facebook this Sunday. They are broken up by ages. We hope that our families will be able to use these and that they will be a blessing for you guys--we miss the kiddos!! But I want to encourage you to spend time this Sunday in God's Word as a family!
Next Sunday March 29 // Drive-In Church!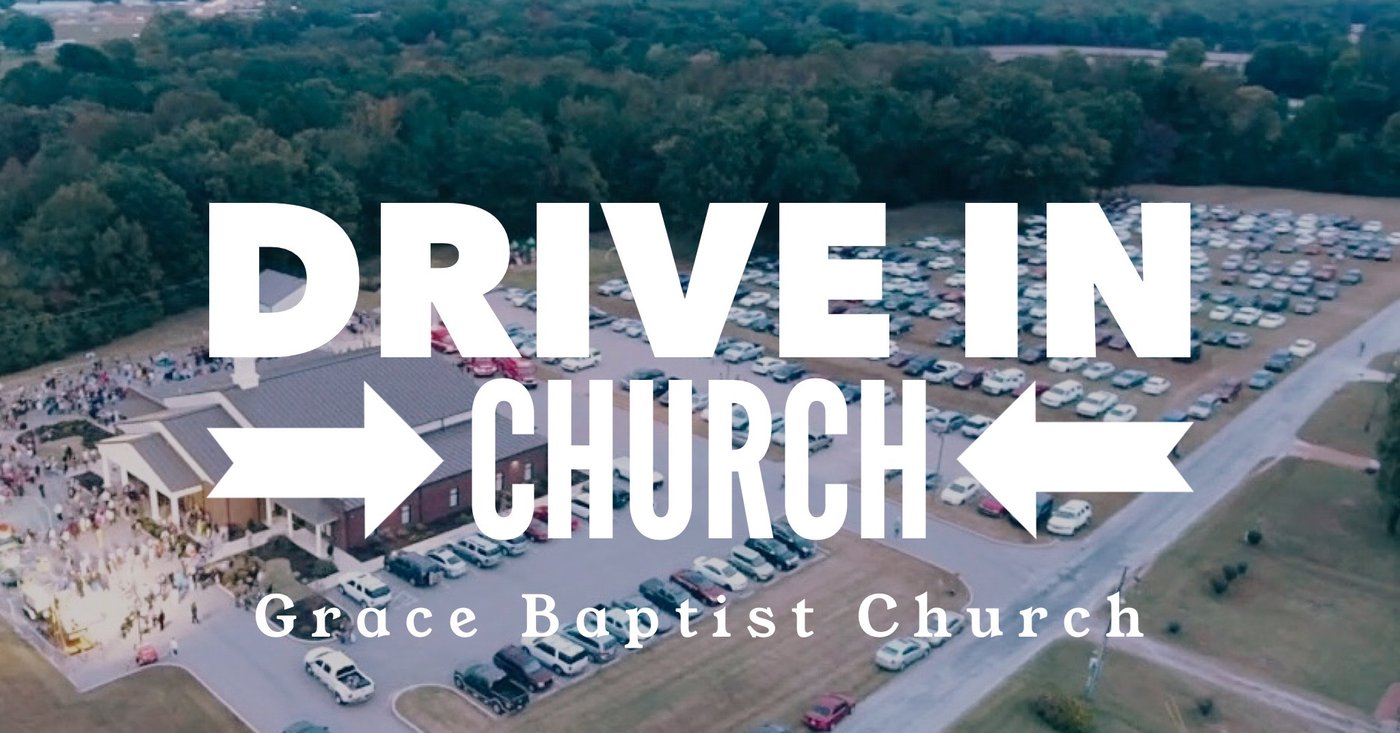 🚗Drive-In Church with Grace Baptist!🏎
Join us for this special time of Worship!
We will have live worship and preaching outside!
_______
You will never have to get out of your car. We will be broadcasting our service over FM radio. This will allow everyone to stay safely in their cars, and gather together at the same time! Don't miss it!
______
Everything kicks off at 10:30!
Update // March 17
Coronavirus
As news of the Coronavirus (COVID-19) arriving in Tennessee and concerns are rising, we wanted to let you know some important information about how Grace Baptist Church is proactively responding.
While we will continue to meet, we are taking every precaution to protect our members and guests from the current conditions of Coronavirus, and we are closely monitoring the advice of the CDC and the Tennessee Department of Health.

WHAT GRACE BAPTIST CHURCH IS DOING:
As always, we are committed to doing whatever we can to provide you, your family, and your friends with a safe environment to worship and fellowship. With that in mind, here are a few notes on how we are proactively working to protect the Grace Family:
Grace Baptist has a detailed and thorough process in place to clean every area of the building. Every extra precaution has been taken.
Hand sanitizer stations are located throughout the church for your convenience.
Temporarily, we will not pass an offering plate but instead will collect the offering at the Sanctuary exits. (We will also begin offering an online giving option for your convenience within the next week.)
Volunteers will be ready to greet you on Sunday with a bulletin, smile, and a fist bump!
At this time, State/County officials are not recommending the cancellation of on-campus church programming.
For additional updates as they become available, follow us on Facebook at: https://www.facebook.com/gracebaptistpinson/ and Instagram at: Grace Baptist Family.
WHAT WE ALL CAN DO:
Officials recommend that we do what we should always do during sick season and practice commonly advised health routines like:
Wash your hands frequently, and for at least 20 seconds, with soap and hot water to protect yourself and others from germs.
Regularly clean and disinfect frequently used objects, such as your cell phone, computer, and other frequently touched surfaces.
We can each do our part in sharing with those in need. Some retailers are experiencing a shortage of basic sanitation items. Please only purchase what is needed in your home or share what you have with others.
If you or a family member is sick or needs to stay home on Sunday, we encourage you to watch and participate in our Worship Services online on Facebook at: https://www.facebook.com/gracebaptistpinson/
WHAT WE KNOW:
THE ULTIMATE HOPE: